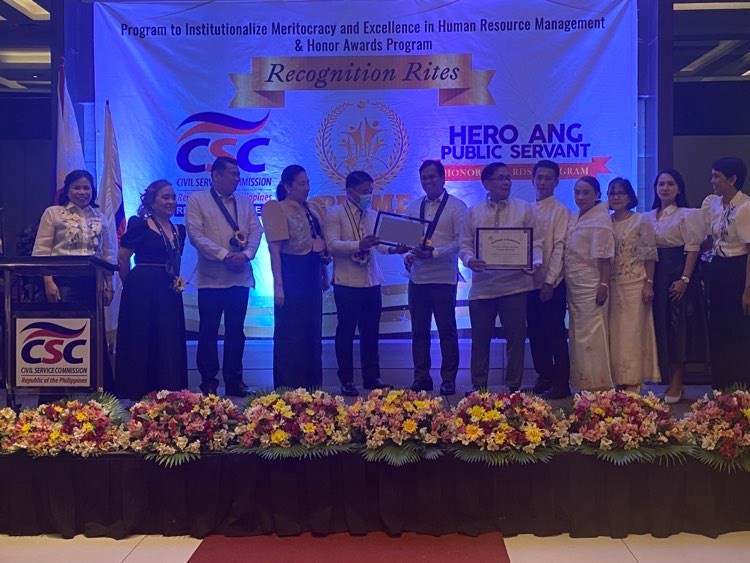 PPCWD Performance Management Team led by GM Walter J. Laurel accepts the recognition award conferred by the Civil Service Commission Region 4. The Program to Institutionalize Meritocracy and Excellence in Human Resource Management & Honors Awards Program Recognition Rites was held at Sequoia Hotel, Quezon City. This was attended by awardees from different agencies in Region 4.
The members of the Performance Management Team who represented PPCWD during the awarding ceremony are Susan Garcellano, Grace Borja, Gemma Mariquina, Beverlyn Santino, Engr. Arnulfo Villan, and Assistant General Manager for Admin & Finance Ronnie P. Fernandez.
Maturity Level 2 for PRIME-HRM is awarded to PPCWD for completing the requirements in the two pillars; Performance Management and Recruitment, Selection, and Placement.
Congratulations to the men and women of PPCWD!